Hello! I'm Jeff Jahn
CEO & Chief Nerd @ DynamiX, 6X Founder & Speaker
The Elevator Pitch
I help amazing companies tell their story, make their customer's lives better and support their continued growth. I do that primarily through DynamiX, a company I founded as a college sophomore in 2005. Over 15 years, DynamiX has become one of the most respected and awarded (1,200+) in our space in the world.
I've founded 5 other businesses, including the world's first neighborhood-based social media platform (2010). I speak around the country about tech, digital storytelling and entrepreneurship, and have written for Inc., Forbes, The Atlanta Business Chronicle, SUCCESS and many more.

Advising & Speaking
In addition to one-on-one business advising, I am often asked to speak around the country on topics including digital strategy, experience-based design, digital storytelling, entrepreneurship and brand identity. As a certified Vistage Speaker, I also help CEOs to think deeper about their brand and digital strategy.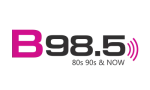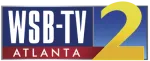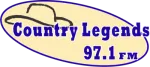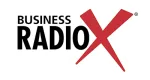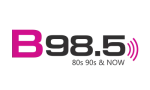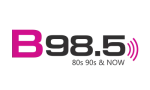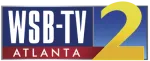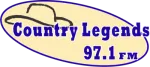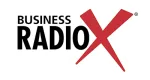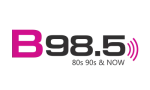 The Mantras that Guide Me
Do It Right Or Don't Do It
Hell Yes Or No
Knowledge is to be Shared
Provide Value, Expect Nothing
Do It Right Or Don't Do It
Do It Right Or Don't Do It isn't just a personal mantra, it has become DynamiX's rallying cry. It permeates every line of code we touch, every design, every conversation. If we aren't the absolute best fit for a particular thing, we have a duty not to take that item on.
Likewise, if we find ourselves tempted to make that "quick fix" to something that a customer won't realistically see, this mantra keeps our energy and focus aligned in the right way. This is why you will still see sites running we developed more than a decade after they were first launched, and why our average live time on a site in between re-imaginings is several-fold above the norm.
Hell Yes Or No
Hell Yes Or No has guided every decision we've made as a business for at least the past five years. During that time we have made a habit of saying no to clients who were good people, good fits and who had good stories to tell. In fact, we turn down an average of about 85% of people who reach out to us.
That sounds like a bad thing, but let me explain. Life is short, and it's too short to be doing things that anyone else can do. While I understand that bandwidth constraints are different in all businesses, for us as a service company it is impractical to take on all business.
Knowledge is to be Shared
Our industry is full of consultants and companies that attempt to hide their best ideas until a contract is signed, for fear that others will take it and run with it. It's also rife with people who know very little and hide behind buzzwords, complex phrases and tech-speak to make themselves appear more competent than they are.
By contrast, I seek to share 100% of what I know every time I meet with anyone, be it a long-time client or a first-time prospect. If we see an issue, we not only call attention to it, but provide that company with all information necessary to have it resolved by their current company.

Provide Value, Expect Nothing
This is perhaps the biggest cornerstone of success. My job is not to sell someone a website. It's to help people better understand their business, consider how they can and should better tell their story, and provide insight into what could be done differently to connect with their core customers. If I facilitate that we'll win in the long run, even if the person never pays us a dime.
I can't count how many people we have helped who have, sometimes years down the road brought us a wonderful client, or turned into business because we helped without expectation of a return. And not keeping score is important too: The world just works better when you help someone simply because they need a hand.
Partnering with Jeff Jahn has literally changed my life and helped my clients generate millions in revenue! Jeff and his amazing team at DynamiX have built web sites for ten of my most important clients... 100% of the new sites provided a significant increase in organic search results and organic visitors - increases from 50% to up to 300% in just a few months. The sites are beautiful, functional, advanced technology and a great consumer experience.

Dave Cohen
Cox Media Group
Jeff Jahn is, first and foremost, an extremely generous individual. He shares his considerable expertise as a leader, innovator, and builder of possibilities, processes, and services. He gives altruistically of his financial resources. And most significantly, he gives selflessly of himself, of his time, and of his inspiration. Jeff serves as a catalyst in connecting people and organizations to dream and achieve together what could not otherwise be accomplished.

Steve Bohlmann
Mount Paran Christian School
Let's Have a Conversation
I love speaking with fellow entrepreneurs, business owners or companies that are interested in taking steps to become more digitally savvy. My schedule is limited for consulting and public speaking requests, and I encourage reaching out early.